The most rewarding internship experience you could ever imagine.
WORK
Del Sol offers unique internship opportunities for exceptional students and university graduates all year long. Interns receive real-world, hands-on business experiences in one of Del Sol's beautiful retail locations found in several of the world's most popular tourist destinations. After attending Pedersen Worldwide University for a week of intensive training, you'll be sent to one of the Del Sol locations listed on this page. Every one is an exotic resort town or cruise port with endless things to do and see.
Summer
(May - Oct) Apply by March 1st
Juneau AK
Skagway AK
Ketchikan AK
Bar Harbor ME
Key West FL
San Diego CA
Oahu HI
Maui HI
Kauai HI
Big Island HI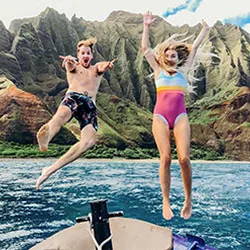 Fall
(Aug - Jan) Apply by May 31st
Key West FL
San Diego CA
Oahu HI
Maui HI
Kauai HI
Big Island HI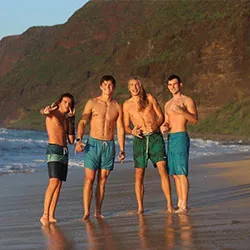 Winter
(Jan - May) Apply by October 15th
Key West FL
Oahu HI
Maui HI
Kauai HI
Big Island HI
San Diego CA
Internship Benefits
Training at Pedersen Worldwide University with industry experts.
Expense-based compensation
Excellent living accommodations
Domestic and international business opportunities
Sales marketing, promotions, inventory management, store operations
Compensation
The partnership we form with our interns provides exciting opportunities and lifelong contacts. As an added benefit, all internships are paid opportunities. As an intern, your compensation will include the following items:

• Paid Travel
• Housing and utilities
• Monthly transportation funds
• Monthly per diem funds (food & entertainment)
• Performance based incentives
LEARN
All interns begin with extensive training at Pedersen Worldwide University (PWU) to learn more about Del Sol's business philosophy, methods, operations and products. In addition to PWU, interns meet and receive training from company executives, past interns and guest lecturers.

The Internship Program provides marketable business knowledge and experience. All Del Sol interns work closely with store owners, Pedersen Worldwide Headquarters and an incredible variety of international clientele. This experience will be an extremely credible addition to your resume.
PLAY
Work hard and play hard, that's what a Del Sol internship is all about. Check out some photos of our interns having the time of their lives in our exotic internship locations.